On the top menu, navigate to My Office > Company Preferences.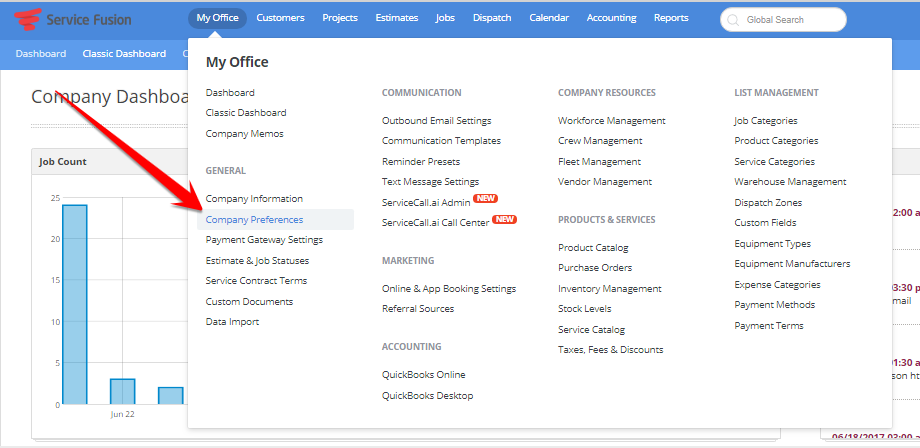 Under the General section (first section on the left side), locate the field called "Timezone". Click on the drop-down and select the correct timezone.
Once you have your selection, scroll to the very bottom of the screen and click 
.