The ServiceCall.AI Dialing Timeout feature introduces a way to control 1) how long your customer hears ringing before moving on to the next stage of your Call Flow, and 2) how long you as the caller hears ringing when making outbound calls.
This timeout can be configured by navigating to My Office > ServiceCall.AI Admin, and choosing Settings from the menu on the left of the Admin panel. Under Settings, select System Config, and Dialing is the fifth option down.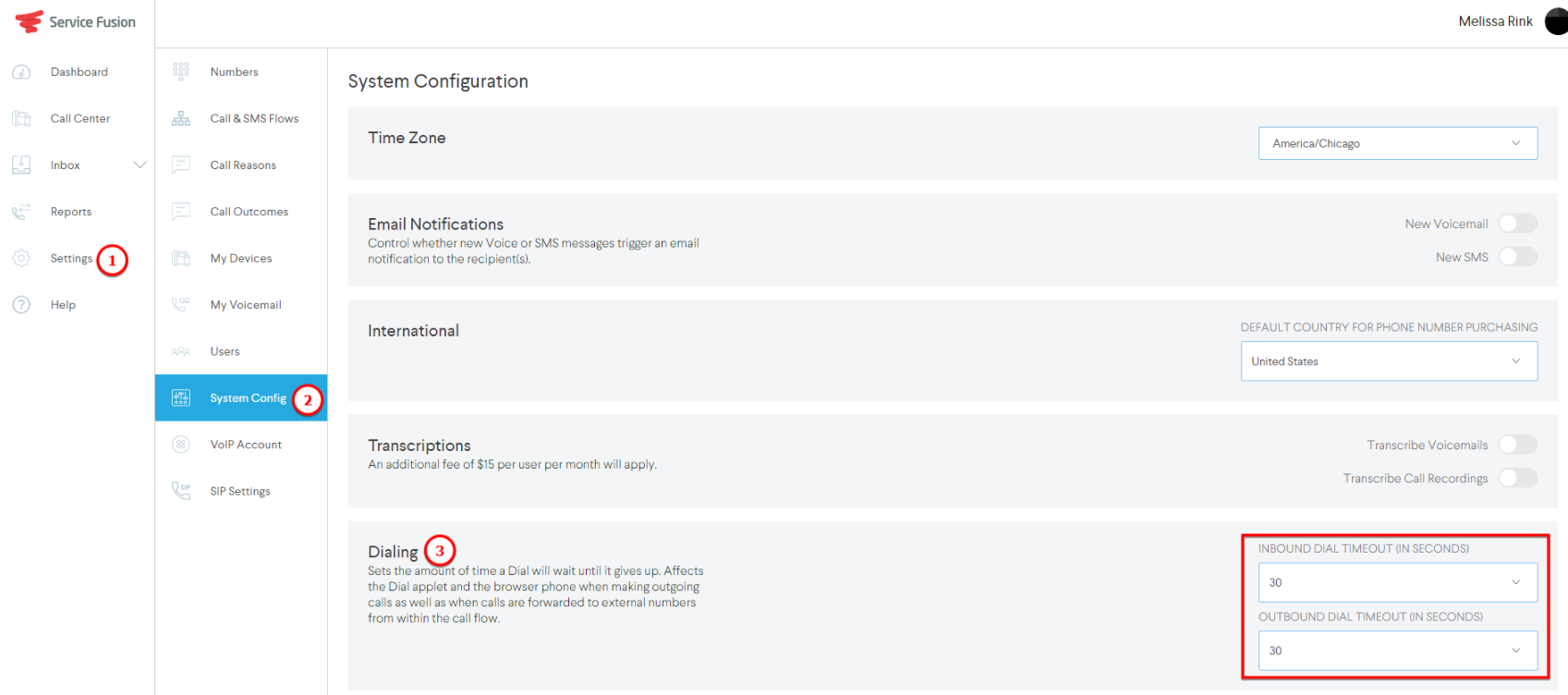 Bearing in mind one ring is equal to approximately five seconds, configure your Inbound Dial Timeout for as long as you prefer. If you have a Call Flow designed to ring to multiple office personnel, you may wish to have a shorter timeout, such as 15 or 20 seconds, so the call can move on to the next person. If your Call Flow only rings to one or a few personnel, you may wish to have a longer timeout, to give those answering the phone a little more time to answer the inbound call.
Most users will prefer an Outbound Dial Timeout of 25 seconds or greater, to ensure they are able to connect to a voicemail if needed.
After you select your prefered timeout, be sure to scroll to the bottom and select the Update button to save your changes.