Expanding upon the February release of barcode scanning, barcode scanning has been updated in the Admin website (frequently referred to as the 'back office') and this feature has now been extended to the Field Worker App!
Need a refresher on barcode scanning? Check out the article here.
---
Admin Update
With this update, users will enjoy the ease of being able to increase the quantity of products with multiple scans. Previously, scanning a barcode added the product multiple times to the estimate or job, however, now the product will remain on the estimate or job once, and it is the quantity that will increase by one each time the barcode is scanned.
Please Note: When adding an item from the back office via Product or Service name, the system will continue to add an individual line item for the same item. However, if the Product is input using the SKU or UPC code, it will update the quantity as if it were added with a barcode scanner.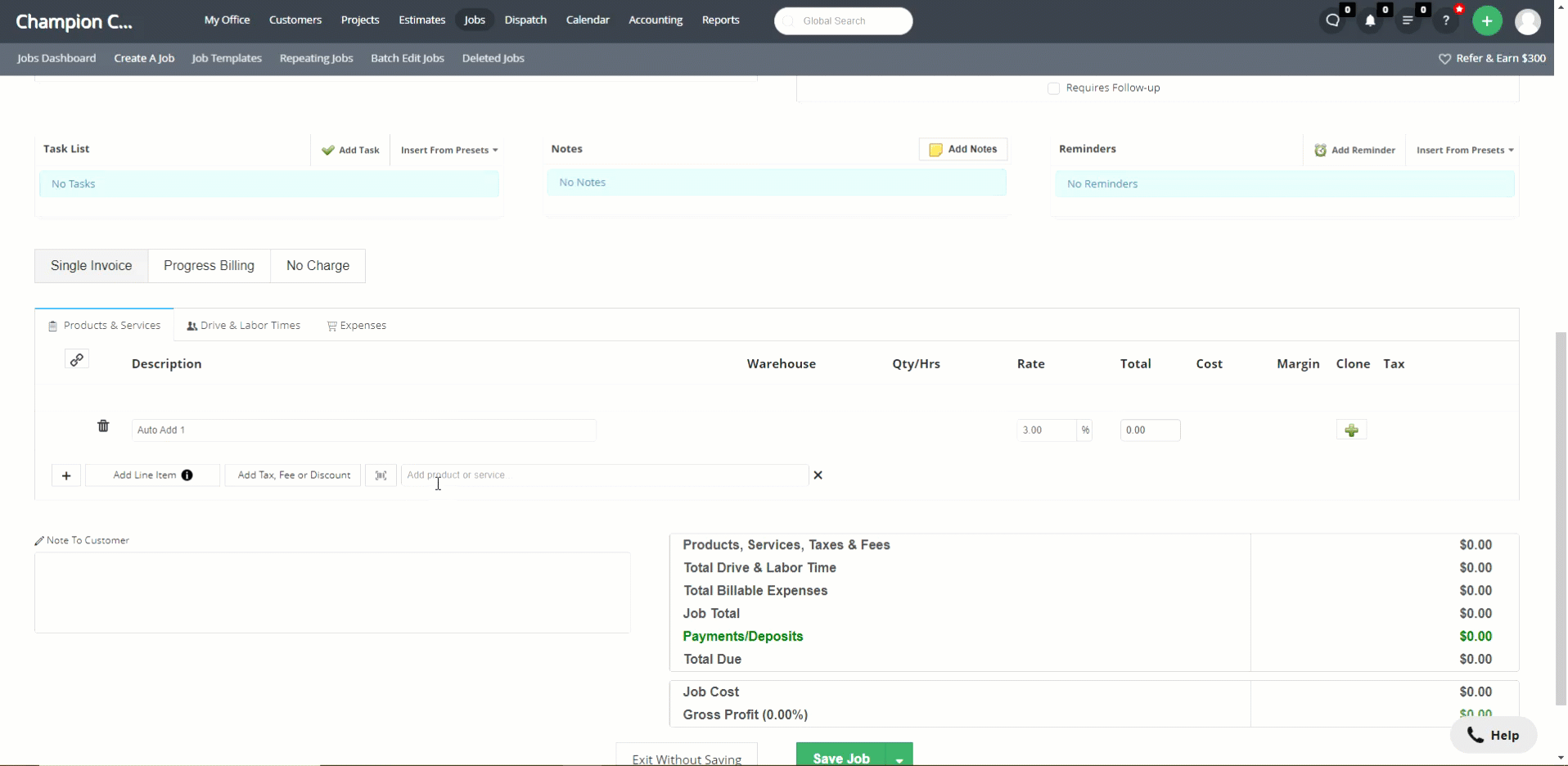 Important Notes:
Services can still be scanned multiple times, and will appear multiple times on the estimate or job; the quantity of the service does not increase like products do.
Users must wait for the scanned item to load; scanning too quickly will enter the barcode number into the Add Products Or Services line multiple times.
Visual:

---
Mobile App Update
Barcode scanning for the field worker app has arrived! Be sure to update your mobile app (Android users will visit the Play Store, Apple users will visit the App Store). If users haven't granted the app permission to access the camera, they will be prompted to do so upon attempting to use the barcode scanner feature.
The barcode button is conveniently located next to the Add Line Item button, and will open the camera. From this screen, the app will search for both services and products matching that UPC, SKU, or Task Code. Users can also tap Add Line Item, select a Catalog, and then choose the barcode button there to search specifically only the product catalog or service catalog.
(Note: This video has been lightly edited to reduce the length, and as such the camera interface is not shown)
For any of the barcode scanning buttons, if multiple results are found, a list of matches will be presented for the user to determine the best match. If only one match is found, the item will be added to the estimate or job. In the event no matches are found, an warning message will alert the user that no matches were found.