When pursuing collections, data mining invoice activity information, or providing a list to the AR department, creating lists of unpaid invoices in a common spreadsheet format is an important task to learn how to perform. Its an easy task that can be completed with the following steps:
Navigate to Reports in the Service Fusion banner at the top of the page, and then select the reports dashboard.

In the reports dashboard, you will find the Accounting section, with the invoice report on the left, and the ability to choose the custom version of the report.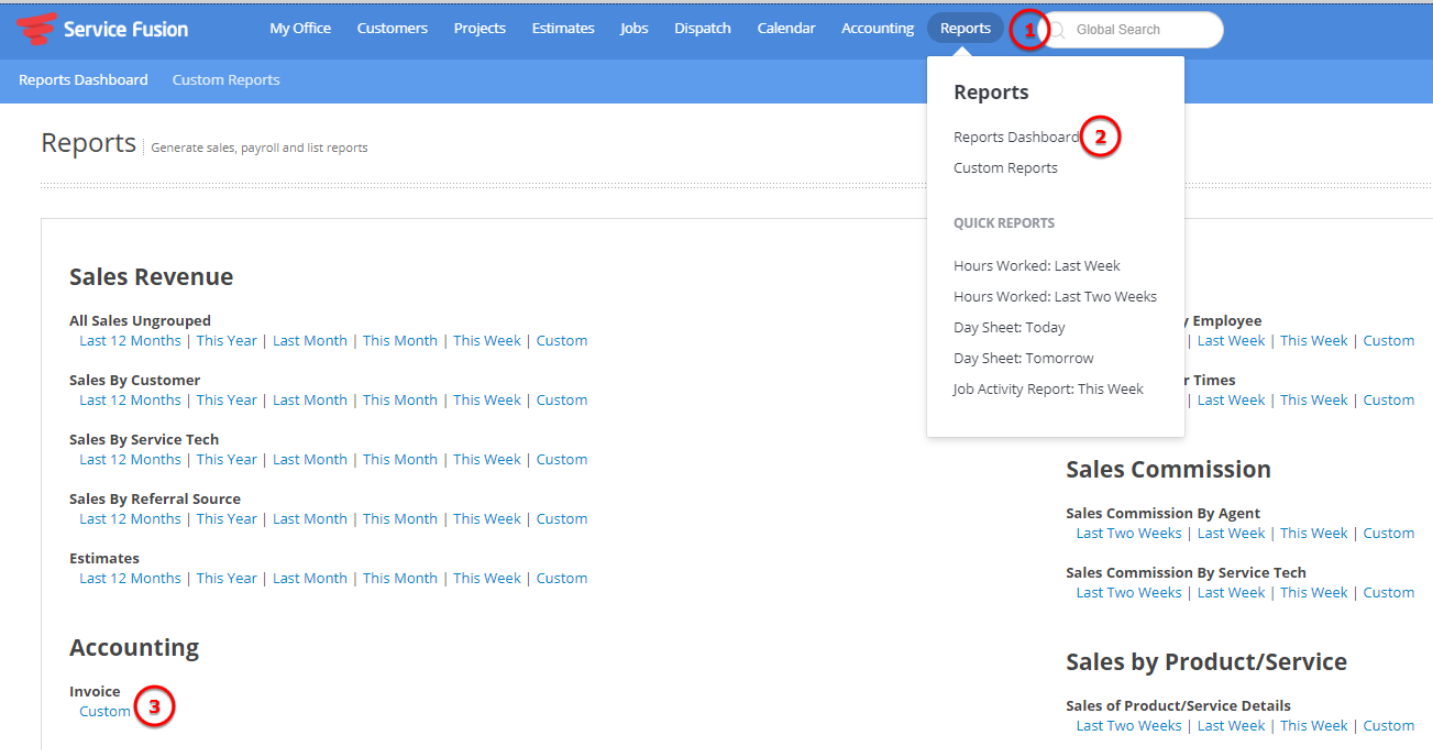 Next, include the date range of the invoice dates that you are interested in identifying (you can certainly include several years to be comprehensive) and then choose your payment conditions of interest.
Choose to be selective with the columns of information that appear on the report, or choose to include all available.

Select Excel as the report type, and the choose to generate the report.