Service Fusion has two kinds of payments: Job Deposits and Invoice Payments. 
A Job Deposit is received prior to the job being completed and invoiced. 
An Invoice Payment is received after the job is invoiced. 
Both types of payments will sync to QuickBooks, however, because a Job Deposit is received before an invoice is created, it will not apply to invoices in QuickBooks, but will instead sit as an unapplied payment. Yes, even after the invoice has been created and synced! However, Service Fusion allows the conversion of Job Deposits to Invoice Payments, which prompts the payment to re-sync and apply to the invoice in QuickBooks. 
First, you'll need to find the Job Deposit in question. You can find your Job Deposit by going to Accounting > View Job Deposit and clicking Edit on the payment. 

Alternatively, you can go to your payment from the View Invoice screen, by clicking the payment amount on the bottom right corner (blue link) then clicking the payment date on the pop-up, to navigate to the View Payment screen. 
In the top right corner of the View Deposit screen is the Convert to Invoice Payment button.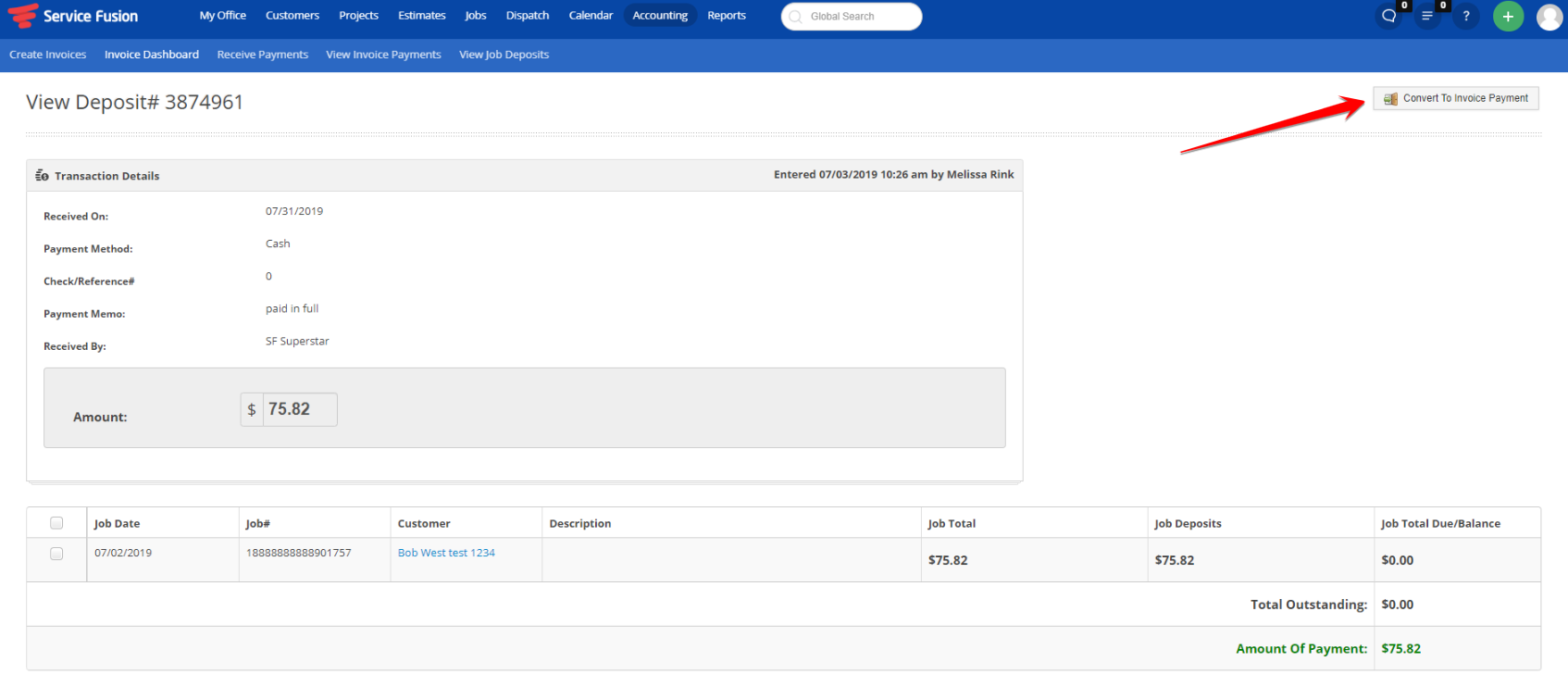 Simply click the button and the Job Deposit will convert to an Invoice Payment. If  you use QuickBooks Online, you may be prompted to sync again, or it may auto-sync, depending on your settings. If you use QuickBooks Desktop, the payment will be included in your next sync (auto or manual). With both formats of QuickBooks, the existing payment will update and will apply to the invoice in QuickBooks, no longer sitting on the account as an unapplied payment.