Job Templates are useful when you have a lot of the same type of Jobs. This function will allow you to create a template that can then be applied to future jobs to rid yourself of extra typing and to save time. At this time, Job Templates are only able to be created from scratch and not directly from a job that has already been created.
You are able to create a Job Template in two ways. The first is by hovering your mouse over the Jobs tab and selecting Job Templates.
This action will take you to the Job Templates Dashboard where you can find all existing templates and add a new one by clicking the "+Add New Template" in the top right corner of the page.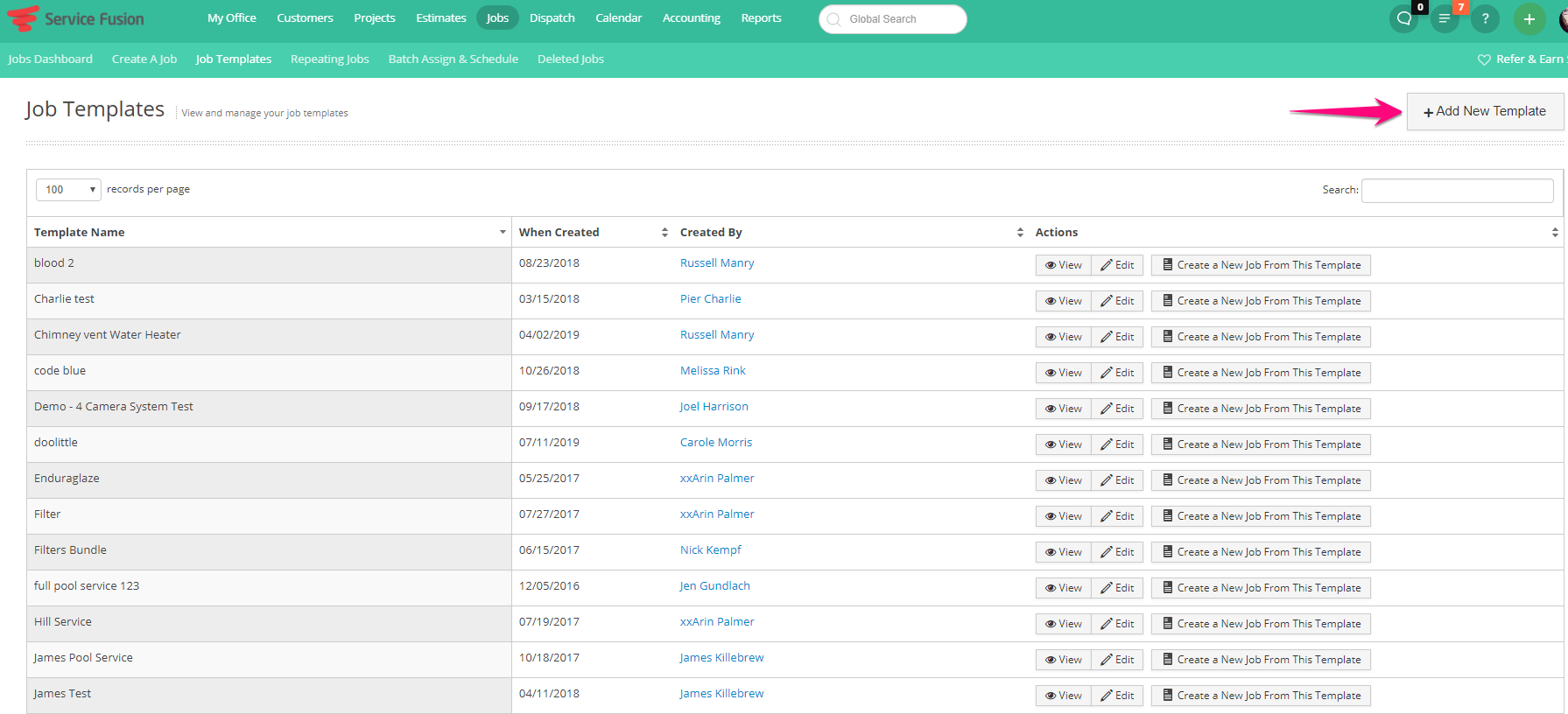 The second way to create a Job Template is by selecting to create a job as normal and then select "Create From Template" in the upper right corner. If you already have Job Templates created, you can apply them here. You can also choose to create a new Template at the bottom of the list as well!
Either of these actions will take you to a page that will look exactly like a job screen. Any information that you populate within the Template will be added to the job once selected. Once the Template has been populated with the appropriate information, scroll to the bottom of the page to name the Template and save!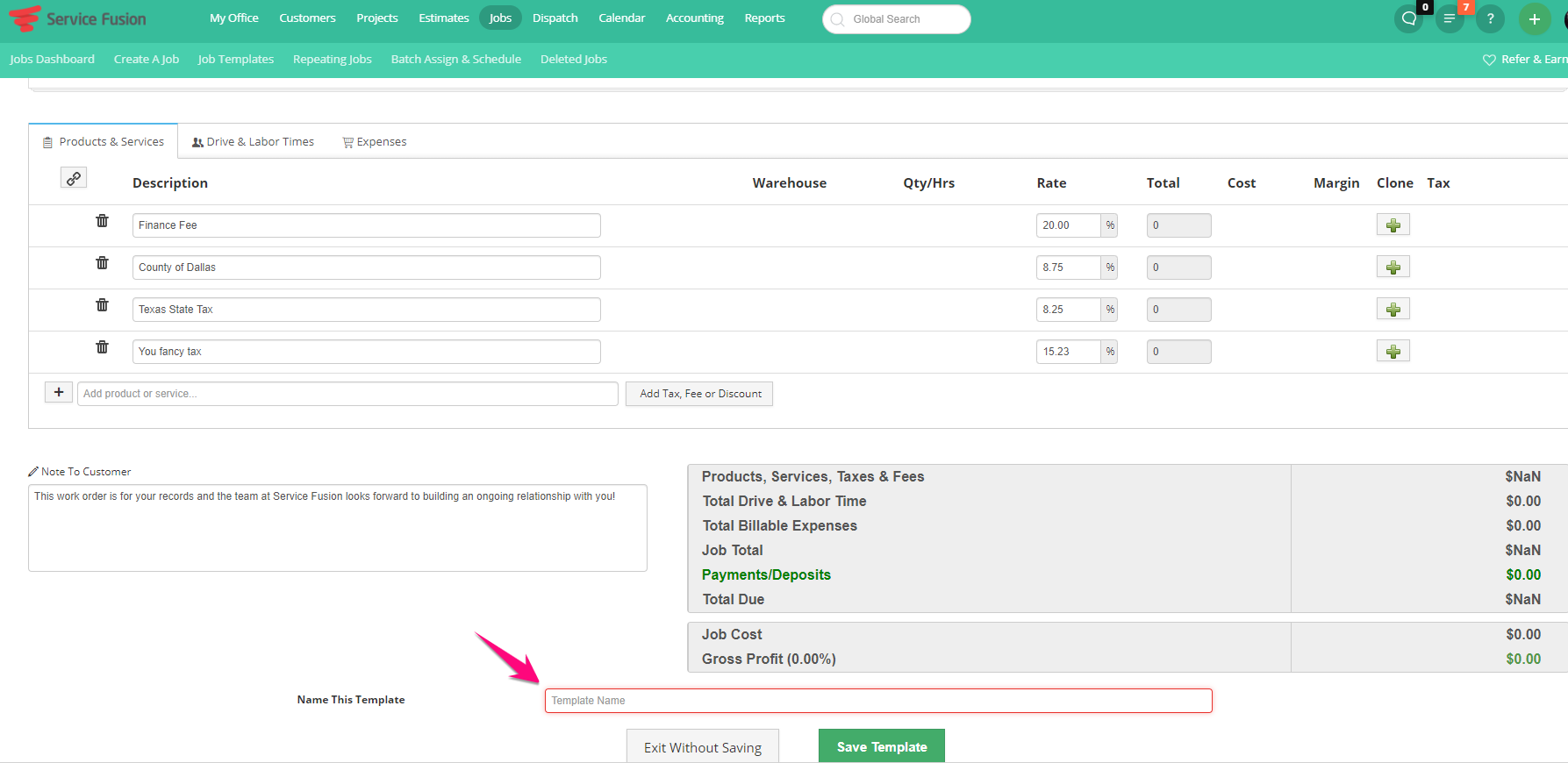 When a Template needs to be used, they can be accessed them in the same ways listed above. The first is by hovering your mouse over Jobs, selecting Job Templates then selecting "Create a New Job From This Template".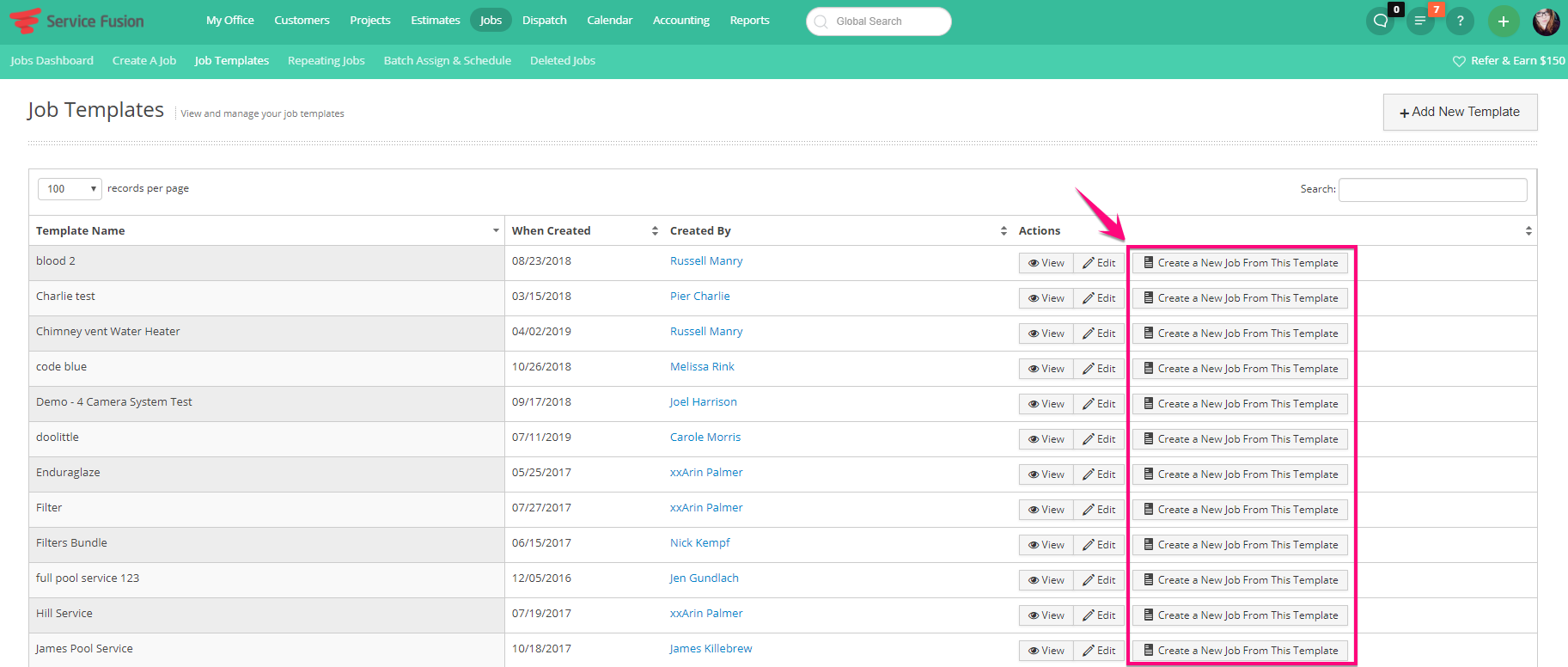 Alternatively, you could select the "Create From Template" drop down from the Create A Job screen and selecting the appropriate Template from the list!